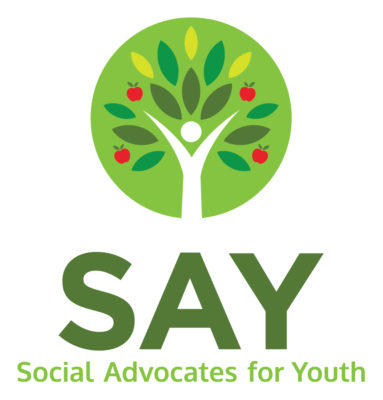 This year marks Social Advocates for Youth's 50th birthday, and we are ready to celebrate!
On April 17th, we are inviting the community to safely display their support during SAY's Birthday Cavalcade! A steady stream of SAY supporters will decorate their cars, honk their horns, and deliver their birthday wishes to our Dream Center.
Guests will be greeted by the Russian River Sisters of Perpetual Indulgence, stilt walkers + circus-style juggling, Reared In Steel's art vehicle 'Rhino Redemption', and Sonoma County's famous Rollin' Rosies! Take home treats include frozen goodies from Amy's Wicked Slush and gourmet meal boxes from Park Avenue Catering.
Be sure to check out the K-Hits 104.9 Facebook page for your chance to win tickets to the event!
Founded in 1971, Social Advocates for Youth is the leader in youth services for Sonoma County. In the last five decades, SAY has successfully advocated for the decriminalization of runaway youth, provided critical services to more than 60,000 young people, and passionately pursued our bold goal of eliminating youth homelessness. To learn more about SAY, please visit SAYSC.ORG.