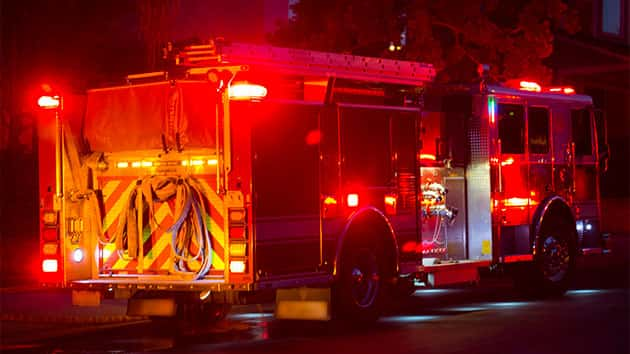 According to Sonoma County Sheriff's Office, as of 2a all mandatory evacuations of 276 residents was complete with an additional 1,700 residents under evacuation warning.
(PER NIXLE)
Alert Fire Near Geysers. Evacuation order east of Geyserville. Evacuation warning for northern Healdsburg and Geyserville.
Fast moving fire near the Geysers.  Evacuation order for Geysers Road to Highway 128, Pine Flat Road, and Red Winery Road. Evacuation order for all of Red Winery Road, all of Alexander Mountain Road, Highway 128 from Geysers Road to River Road including the casino, and all roads off River Road. Leave immediately if you are in these locations. An estimated 1,700 Sonoma County residents are under mandatory evacuations.
***Blaze now at estimated (Sonoma Couny Sheriff) 10,000 acres and growing with 0% containment. Inching toward Alexander Valley. Fire behavior remains uncertain. Conditions are dry & windy. AS OF 2:26AM THE FIRE IS OF NO THREAT TO WINDSOR.***
Instructions:
Evacuation centers at Windsor High School and Healdsburg Community Center.  Call 211 for information. The evacuation warning for northern unincorporated Healdsburg and Geyserville is still in place.  Evacuate now if you are on Red Winery Road, Alexander Mountain Road, Highway 128 from Geysers Road to River Road, or all roads off River Road.
Wildfire cameras have eyes on the incident.  CLICK RIGHT HERE to take a look at AlertWildfire.org
Here's a look from a KSRO listener at River Rock Casino, from Healdsburg Ave. and Lytton Springs.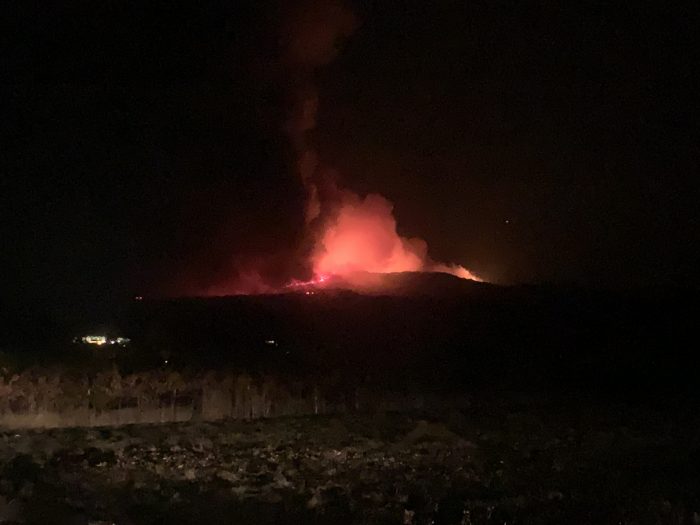 Another look from another KSRO listener, this photo being taken at the end of Marsh Ave. (12:08am)