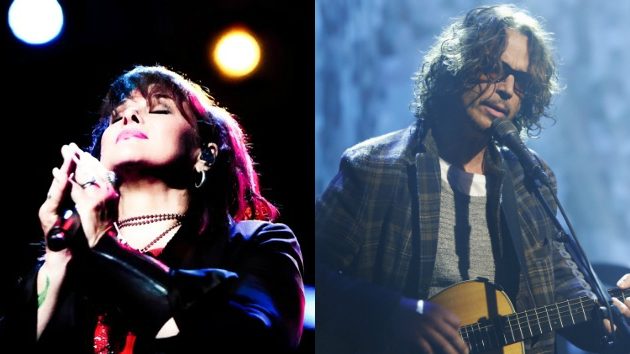 Kimberly Adamis; ABC/Randy Holmes
Kimberly Adamis; ABC/Randy HolmesHeart's Ann Wilson has released a video for her recent cover of Audioslave's "I Am the Highway," recorded in honor of the late Chris Cornell.
The spacey clip features footage of Wilson recording in the studio and performing live, superimposed over animated stars, galaxies and other cosmological images. You can watch the video now at Ann's official YouTube channel.
Wilson, who knew Cornell through the Seattle music scene, recorded her rendition of "I Am the Highway" for her 2018 solo album Immortal, which features tributes to 10 artists who died over the last several years, including Cornell, David Bowie, Tom Petty, The Eagles' Glenn Frey, Cream's Jack Bruce, Lesley Gore and Leonard Cohen.
Wilson currently has no concerts listed on her 2019 schedule.
Meanwhile, a Cornell tribute show will take place January 16 at The Forum in Inglewood, California. Performers include Foo Fighters and Metallica, as well as members of Cornell's bands Audioslave, Soundgarden and Temple of the Dog.
Copyright © 2019, ABC Radio. All rights reserved.